Hiiiii wonderful people.
As promised, I've got a

contact lens review

from

mukuCHU

for today !

I've

already

delayed

this for quite a bit

because

my eyes

have been

a bit red

lately (

you can tell that they still kind of are

)

so

I stopped wearing lenses

for like

two weeks

:\ But I don't like to

leave things

for a long time;

so tried these out today

!

♥
Photo taken with Natural lighting
Review:
EOS Diamond G-305 Brown Lenses
Unfortunately mukuChu doesn't stock these any more but recommend these Crystal series instead: HERE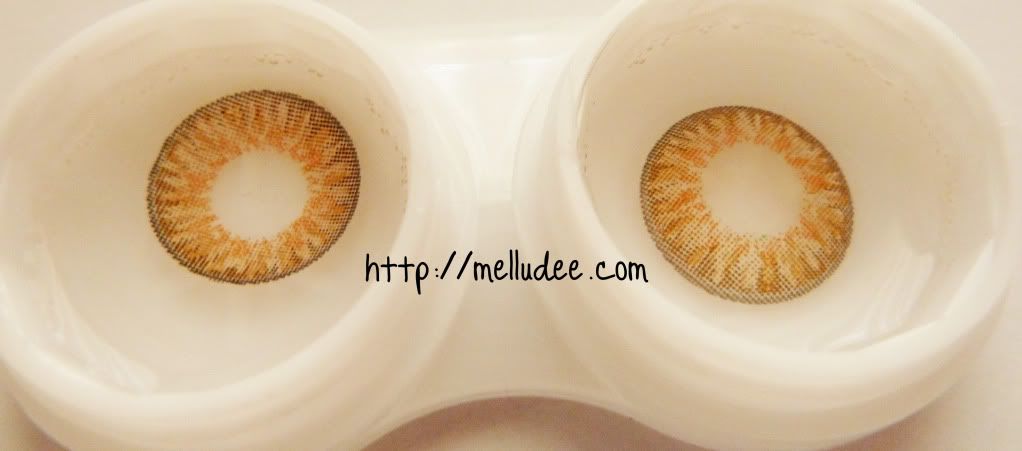 Brand: EOS
Origin: South Korea
Diameter: 14.5 mm
Base Curve: 8.8
(Sorry that's all I know)
Hmmm. These lenses are my
first
"natural"
looking lenses
and it was
kinda of awkward
for me to be
wearing them
. Because
I'm used to wearing lenses that stand out
and are heaps
noticeable
. But when I wore these, hardly
anyone could tell
I was wearing lenses until
they looked closely.
Colour:
♥♥♥♡♡
–
They are kind of similar to my own eye colour, but slightly lighter. It's good for a natural look if that's what you're going for. But it's definitely not out-standing at all.
Design:
♥♥♥♥♡
–
I actually do like the design of this though. The three tones make it look really natural and they blend really well with my eyes so that's a plus side ! But there's not much of a circle around them apart from a slight darker brown ..which is good for natural, again.
Comfort:
♥♥♥♥♡
–
These are definitely quite comfortable like most other pairs. But it did feel a bit itchy after 3-4 hours :\ (feels like most of the EOS lenses I get aren't that good..)
Enlargement:
♥♥♡♡♡
–
These claimed to be 14.5mm but a whole chunk of it is the see through bits around the sides! I seriously felt like these looked like 14mm or something :( !
Overall:
♥♥♥♡♡
–
They weren't bad. And I would use these when I want to be able to see but not have my eyes look out standing. But I definitely wouldn't repurchase these as I'm not in to natural lenses!
Note: I'm pretty sure the right lens is the wrong way around but I'm not sure as both sides on that lens look really faded out compared to the other one :\ !
Another thing
that was a bit awkward
for me was that
I found it really hard
to tell
which way
was the right way up
because both sides look realllyyyyy similar
from the other. Usually, you
can tell
that one side is more
bolder/darker
but these
looked nearly identica
l. So yeah, in my photos, one
eye may possibly be the wrong
way
around :(
What do you think?
Do they look like the wrong way around
(left eye for me/right eye for you)
to you?
:\ I think
they do
..but it was re
ally hard to tell
:( Also, both contacts
looked slightly different
in colour .
.not sure why. :\
What colour contacts do you prefer the most?
I like grey and purple ! But then again, I also really like the greens and the blues ~
NOTE: All my lenses have powers because I will not accept any plano ones!
Please follow and like us: