I know
all of you
have
heard about the tragedy
that is
occurring in Japan
and around
the world
at the moment. Apart
from donating,
there's
not much we can all do
– so let us
all keep them in our prayers
and hope
f
or a brighter tomorrow
♥
Anyway,
I'm sorry that I've been absent
from the
blogosphere
lately;
I
really
 am super busy
with everything that is
going on at the moment
:\ ! But
I do have tonnes of
posts
that I should be getting up
as soon
as possible
!
As soon as I get time to take proper photos for all those posts…..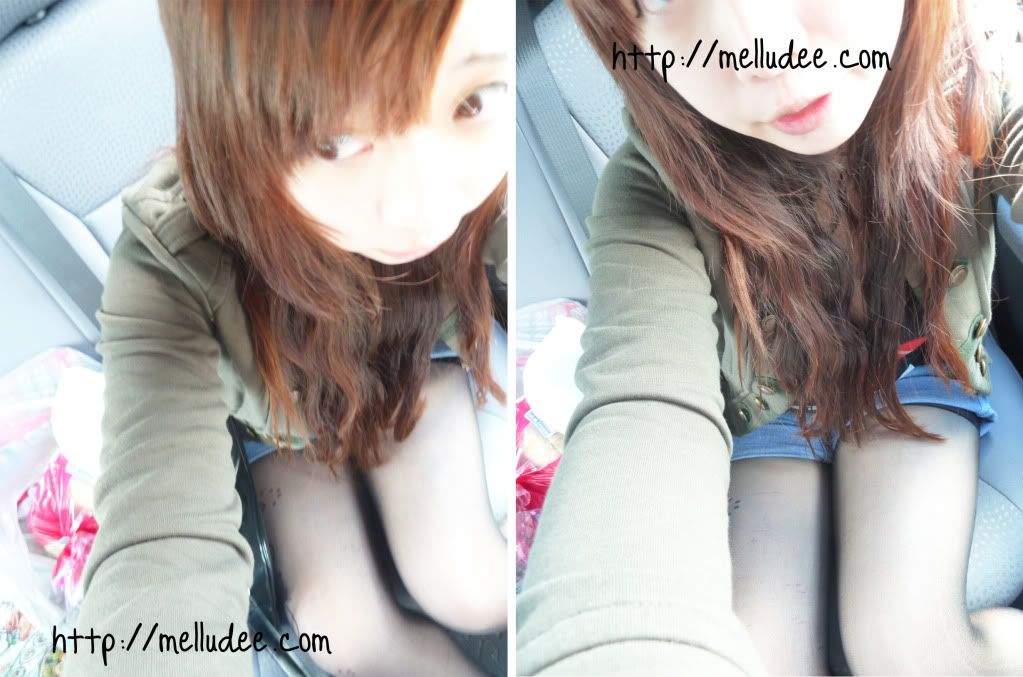 This photo was taken in February ~
Anyway, I thought I'd do some sort of update as what is going on in my life so far? Just so that you all know that I haven't completely disappeared from here ..yeah ?
* ♥ * ♥ * ♥ * ♥ * ♥ *
♥ I saw AND TOUCHED my first cadaver (dead body) last week!! It was for my Anatomy class and even though it was really creepy to see someone dead lying in front of me ..it was really interesting/fun! 
♥ My friends and I planned a surprise cake / celebration for another friend's birthday
♥ Vu and I won 9 plushies in a row from those UFO catchers!
♥ I received my order from PGMall (two bags) which I should blog about really soon!
♥ Been designing the new layout of the blog ~
♥ Sending out all these (super) late packages to awesome bloggers ;)
♥ A lot of Uni work !!! (aka. Stupid Biochem Presentation rarara ! *stab)
♥ Received new lenses from mukuCHU ! – which I'll be reviewing in my next blog post
But yes, I'm really sorry that I haven't been updating or reading your blogs lately ;__; ! I do promise that I'll check them all out on Friday or Saturday night ! (ps. if you follow me on twitter you get instant updates)
♥ ♥ ♥
What has everyone been up to?
I've also been planning a new competition that I'd like to try out ..but it'll have to wait until I figure out more details about it etc ! Also, if I was meant to send you a letter and haven't yet – I'm sorry! I promise I'll get them done and send asap !
Please follow and like us: