Hey wonderful readers and potential creeps ~
♥
Uni
started again
yesterday (
cry
) so
I've been a little busy
with
tonnes of lectures
and what not.
But anyway,
I've
noticed something
that
I do all the time
(
and not only me too) –
but
every start
of a
new year
/
semester
/
term of school
/
uni
; I
always feel a need to
change something
. It doesn't
have to
be
something big
; but I
feel like
I have to be
"different" / "changed"
after the
holidays
or something.
Do you get what I mean?
Like example:
A new hair cut/colour
,
clothing style
,
new phone/car/laptop
etc.
So

this semester

; for the

start of the new schooling year

; I dyed my

hair redddd

(

/purple

) –

which is uh something I usually do at the start of every year lol … :(

!

The

only problem

that

I've noticed with this

is that

I only used

one box to dye my hair

but I think

my hair is far too long

to use just

one box

now ;_; so I think

some of the inner parts

of my hair are

near-black

/brown/

darker than the rest

. (

saddddd)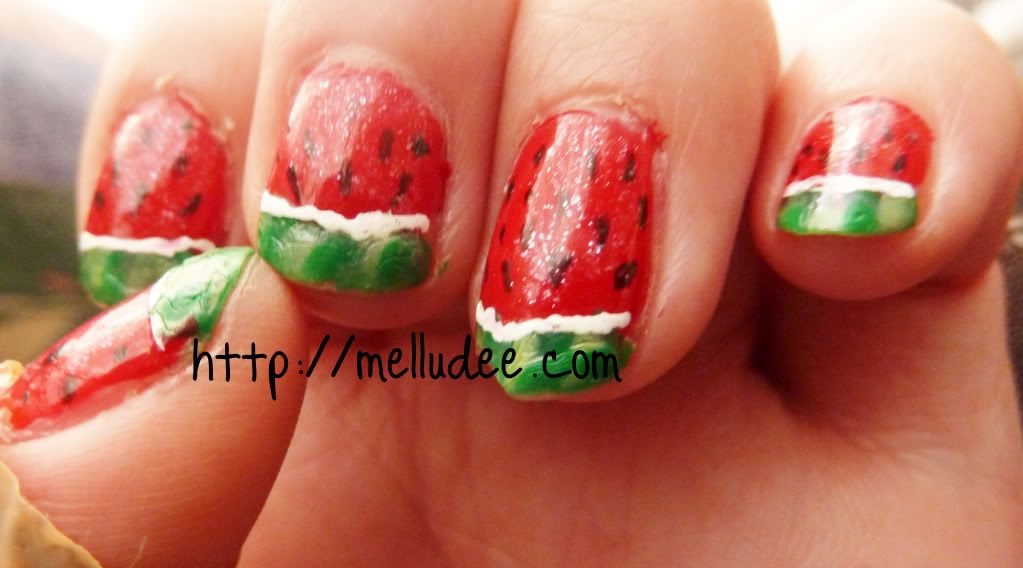 I also painted my nails in to watermelons.
PLEASE DO NOT SAY THEY LOOK CRAP, because I already know they do. I think everyone around me would know how horrible I am at painting my nails so I don't need you to tell me lool! But um yes, these are actually the second time. The first one that you twitter followers heard about got repainted over cos uh they didn't look like watermelons lololol. (more like really really really ugly strawberries)
(Left: First day outfit [same as another day lul] // Right: Second day outfit [got lazy])
I'm not really sure why people (myself included) do these type of things when a new year/semester starts. I guess, it's kind of a "fresh new start" kind of feeling? Or maybe it's kind of a way to show "Hey I kinda accomplished something over the break !" – even if you really didn't. Oh and...here is my timetable (colour coded)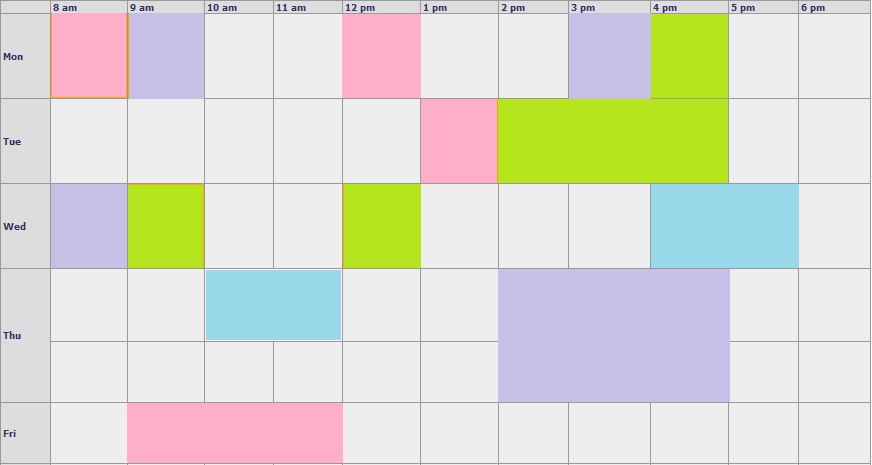 Here is my horrible (but not too bad…I guess) timetable ! Haha.
Structure of the Human Body; Biochemistry of Human Function ; Body Systems; Psychology
♥ ♥ ♥
Have you had any "change" since last year?
I don't think I have at all lol! Except the hair, the nails and possibly my make up style and a bit with the fashion? Oh. I also kind of feel a bit more confident in real life … sort of. Mmm.
Please follow and like us: