I
know
that
you're all expecting
to see the
other video
and the
other thin
gs that
we bloggers
have been up to; but I thought
it'd be nice to take a short break
and
review some lenses
that
mukuCHU
sent me
a few days ago.
Photos taken under room light in the evening.
I had
no idea what type
of
lenses
mukuCHU
were
going to send
so it was
quite a surprise
to open the package and
find some awesome violet lenses
(as my other ones are quite old now
)
Review:
EOS Dolly Eye Violet (2 Tone)
You can find it on mukuCHU "here" !

POWER/PRESCRIPTION: 0.00 (Plano) to -10.00
MANUFACTURER / ORIGIN: SOUTH KOREA
Before
I even opened the bottle
or tried them on, I was
pretty impressed
with how
vivid the colours
seemed to be. They
also reminded me
of the
GEO Angel Purple contacts
; although the colour is
much more vivid
in
these EOS one
s. (♥)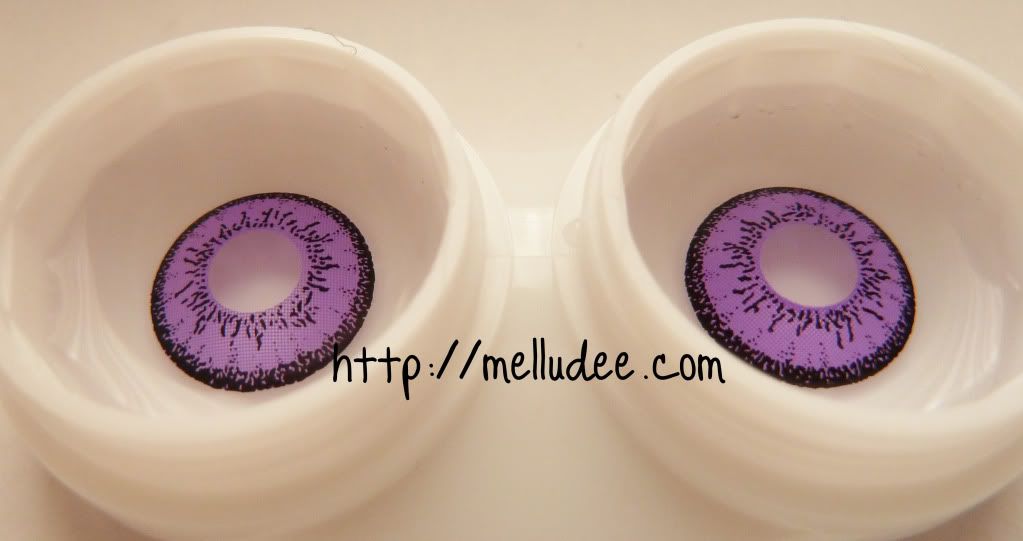 However, after trying them on I was quite ..shocked to find that the middle part where it's supposed to be transparent was much smaller than the ones I've been used to (Geo Angels)! I'm not sure if it's just me and my own pupils but I found it slightly annoying because it felt like I could kind of see the corners of that circle bit. :\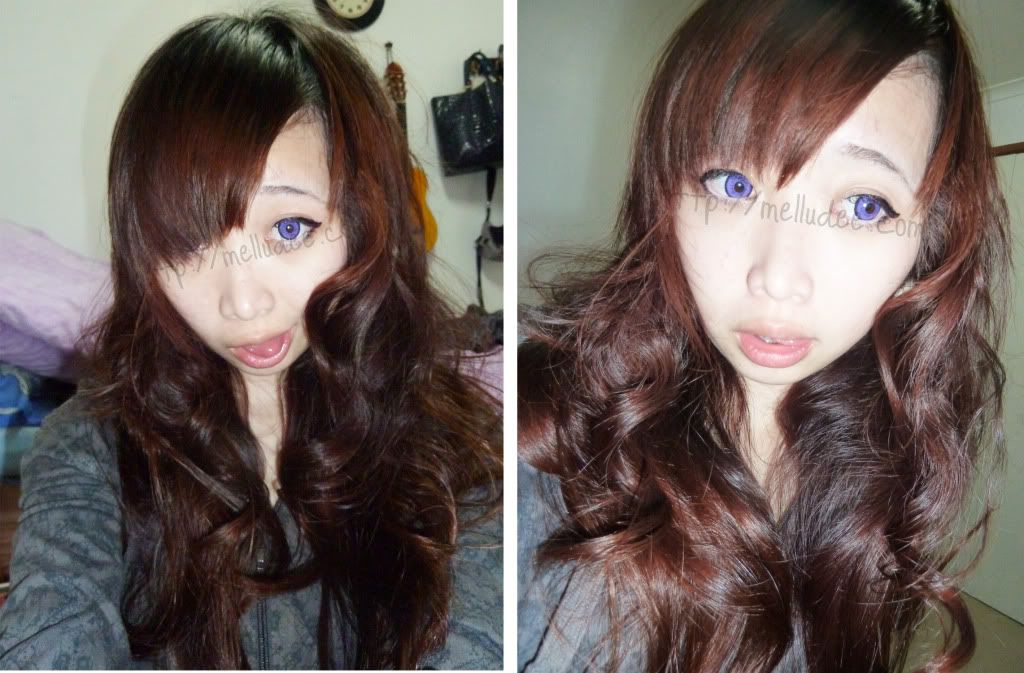 Photos taken with flash in the evening / omg I look so scary v-v'
Colour: ♥♥♥♥♥ – The colours are absolutely vivid and beautiful! But it's definitely not good for a natural look!
Design: ♥♥♥♥♡ – I find that the design is quite normal for a circle lens but still good!
Comfort: ♥♥♥♡♡ – Ugh, rated a bit low because of the middle part being too small. (Might just be me though)
Enlargement: ♥♥♥♥♡ – They're 14.2mm so they do have enlargement but not super big like others.
Overall: ♥♥♥♡♡ – Not as good as I had hoped it could've been mainly because of comfort.
Repurchase? Probably not :( Even if I really do like how bright the colour is; the fact that the centre part is really small makes it hard for me to want to wear it out often as it's kinda annoying.

Comparison Photo in Natural Light & No Make Up.
Natural Light & No Make Up
But yes, I do hope that this review helped some of you in the choice of whether you wanted to purchase these EOS lenses or not. I personally would choose GEO Angel Purples over this despite the colour being a bit less bright; but I seriously couldn't stand how small those centre bits were :( !
I also find it awkward that I couldn't have two different prescriptions for the two different eyes as I was given both -1.50 (I needed one for -1.25) but I was okay with it as my power has probably increased to that by now lol!
♥ ♥ ♥
Do you prefer bright or natural looking lenses?
Ps/ All 15mm Xtra lenses from GEO are $22 until all 15mm stocks go!
Plus our current promotions:
Receive freebies on your next purchase!
Purchase 3 pairs: receive a free pretty lens case
Purchase 4 pairs: receive a $5 coupon
Purchase 5 pairs or more: receive a free pair of lenses
Please follow and like us: