>゜)))彡

Wishing that the Year of the Rabbit will bring each and everyone of you and your family heaps of good luck, better prosperity, good health, love and happiness!!  

<゜)))彡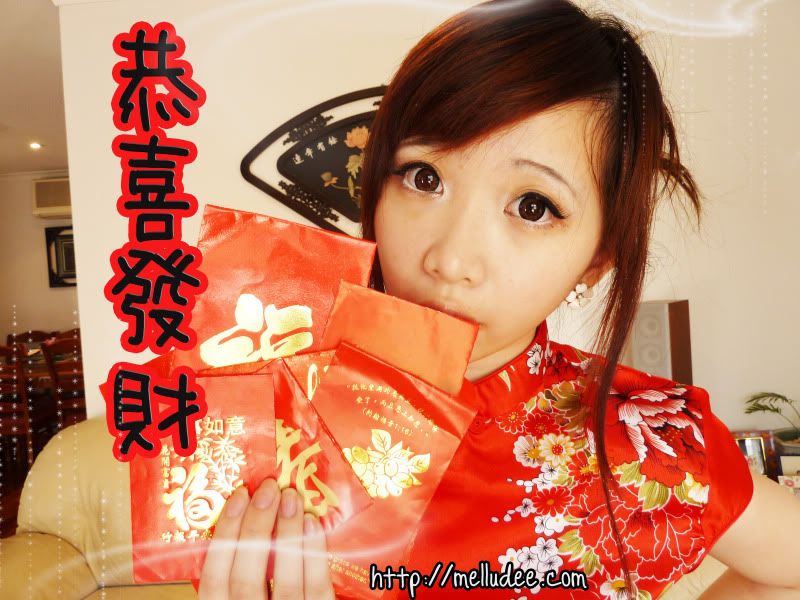 My family
aren't
actually
"celebrating"
today because
we've had to do it earlier
due to
certain circumstances.
We met up with my
Granduncle
and a lot
of
distant relatives
(
that I don't really know..
) a
week+ ago
at a
Chinese restaurant
where Granduncle
spent sooo much money on us all
(;A;).
(Photos aren't good cos relatives are too distant and I don't know them and they looked at me funny when I tried to take the photos v.v /that and the little kids kept turning the tables – so I just gave up in the end and stopped taking photos)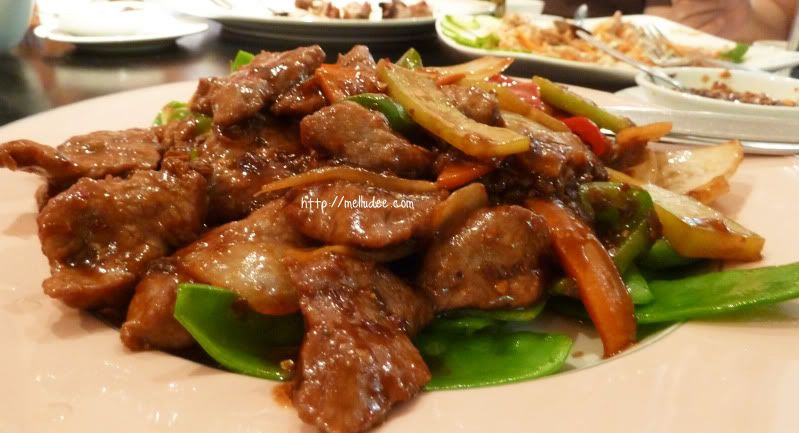 And I met up with my elder siblings two days ago at their place where we ate some yummy food!
(My sister hates it when I take photos of food _ _" she doesn't understand always complains and whines about it)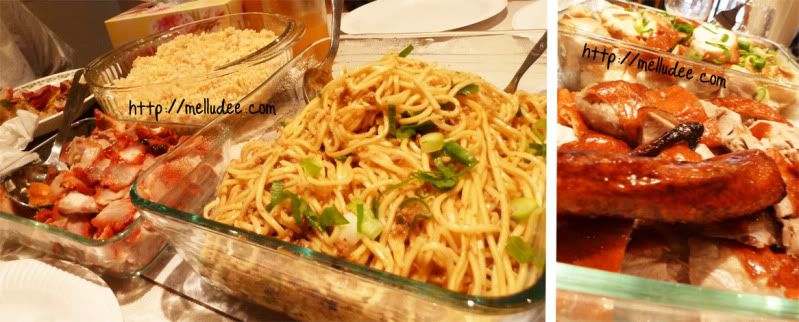 So well, my family (dad, mum, younger brother and I) just ate dinner together!
(My younger brother likes to tease me when I take photos of the food. He always tries to put his hand over it or pick up a piece while I take a photo ;-;)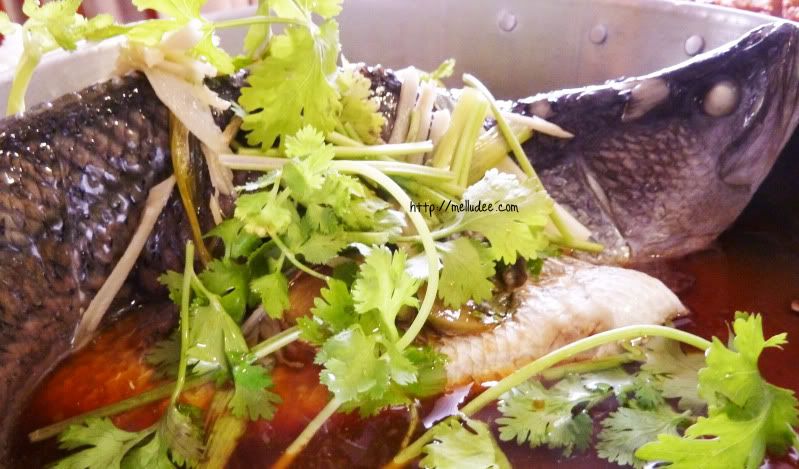 However, since I bought a new cheong sam / qi pao (my old one was breaking ;-;) I decided to dress up and take some photos. (I had fun trying out different makeup too hehe) I wasn't sure if I wanted to do my hair up or down so I asked mum. And she said do both ..so ..which do you think is better? lol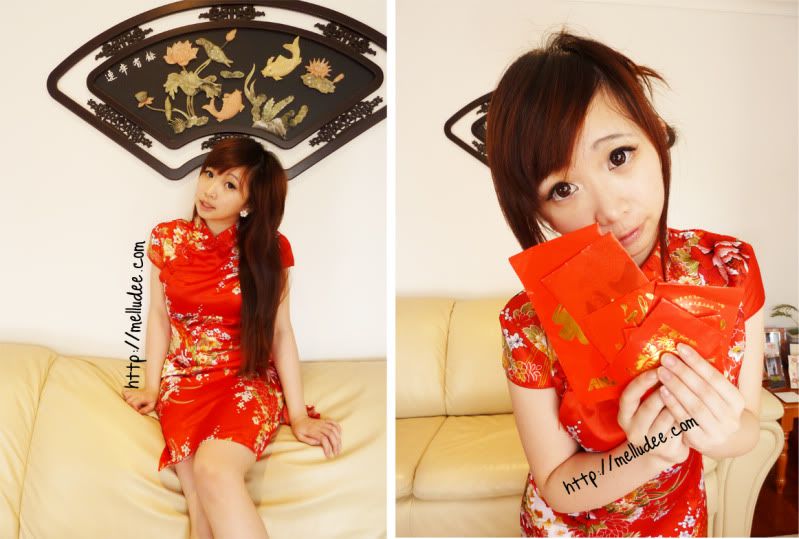 Oh,
if you follow me
on twitter (
@melludee_x
) you
might know
that
my usamimis
(
I have pink and blue
) arrived
today!!
(Just in time too!) So
I decided to try
and
do
Bunny
's "
Bunny
" look since it's the
Year of the Rabbit
. But uh .
.it obviously failed.
I didn't know what
I was doing so uh yeah ;_;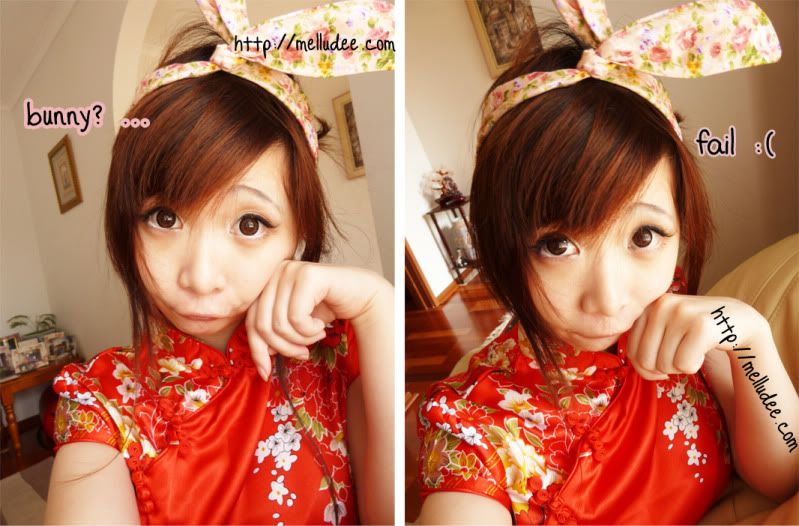 But anyway! I hope you're all having a wonderful Chinese New Year and that all you get heaps of ang pao/li xi/red pockets!! ♥ Enjoy the yummy food and spend heaps of times with your family!
♥ ♥ ♥
Do you celebrate Chinese New Year?
I've been spending my days eating lots of kueh mmmmm.
Please follow and like us: