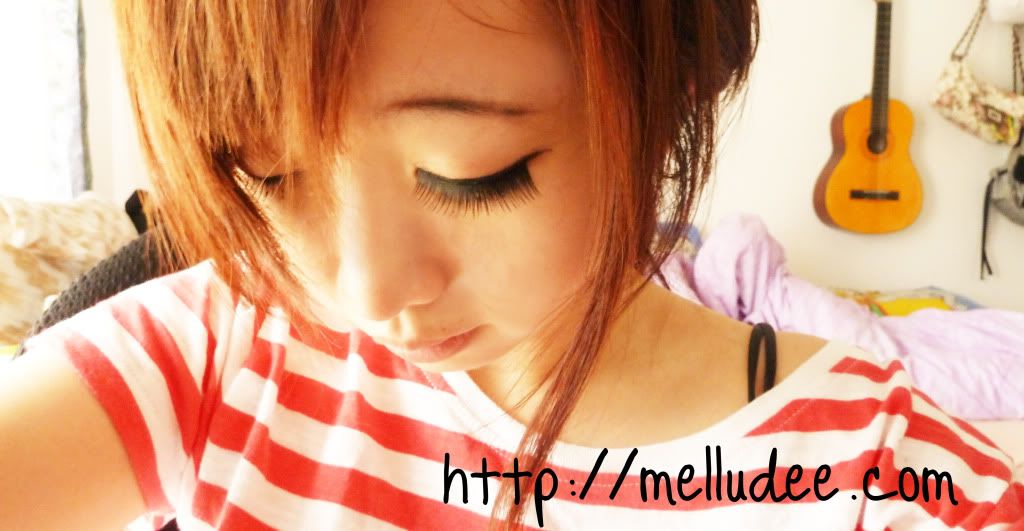 Maggie from
KKCenterHK
was
kind
enough to
send me
another few lashes
to test out! ♥
I
really
really
like how fast the delivery takes
! Even though the
shipping is really cheap
, it only
takes about week
or less for it to arrive to
Australia
! *-*
(I love fast shipping hehe)
Anyway, these are the two fake eyelashes that I chose ! :)
I decided to choose dramatic lashes because the previous ones I've owned are all pretty …subtle? Okay. Not really. But I wanted ones that were thick and etc. And so I thought the ones I chose were quite nice :) So here are some photos of me wearing the [A22] ! I only wore it one eye because I was in a bit of a rush to go out to a place that I didn't really want to wear some fake lashes. *-* So I'll take some more photos later!
Urgh. I really ought to buy some proper eye lash glue cos I'm using quite old ones now.
Anyway, I didn't try out the [M177-B] ones mainly because I want to use them on a special day in perfect condition! I don't want to try it out and then find out that one of the diamantes dropped off ;_; ! But in saying that, they are beautiful and I absolutely love the extra charm of the diamante!
~ ~ ~ ~ ~ ~ ~ ~ ~
I'm really happy to be the proud owner of these lashes *-*!
I used to be quite unsure about lashes and their quality ..but after using these, I now know that anytime I want to get some cheap, good quality lashes, I am definitely going to head over to KKCenterHK ♥
♥ ♥ ♥
Do you prefer dramatic or subtle fake lashes?
Ps. Giveaway is happening in the next post !!!
So follow now if you haven't already ;) And please like my facebook (it'll be a rule in the giveaway) ! (:
Please follow and like us: