How many of you girls use fake eyelashes?
A few weeks ago,
Maggie from KKcenterHk asked me
if I could review some of the
fake eyelashes
from their site.
Of course I agreed! :)
She asked me to
pick some
from the
ES brand line
and
she shipped it
out the
next day
!
(Excellent Service.)
They arrived in
less than two weeks
(
which she said it would take around 7~14 days to arrive to Australia
) and
I was super excited to see them
! They were
packaged nicely
despite the boxes
being bent a little;
but the
eyelashes were in perfect condition
! ♥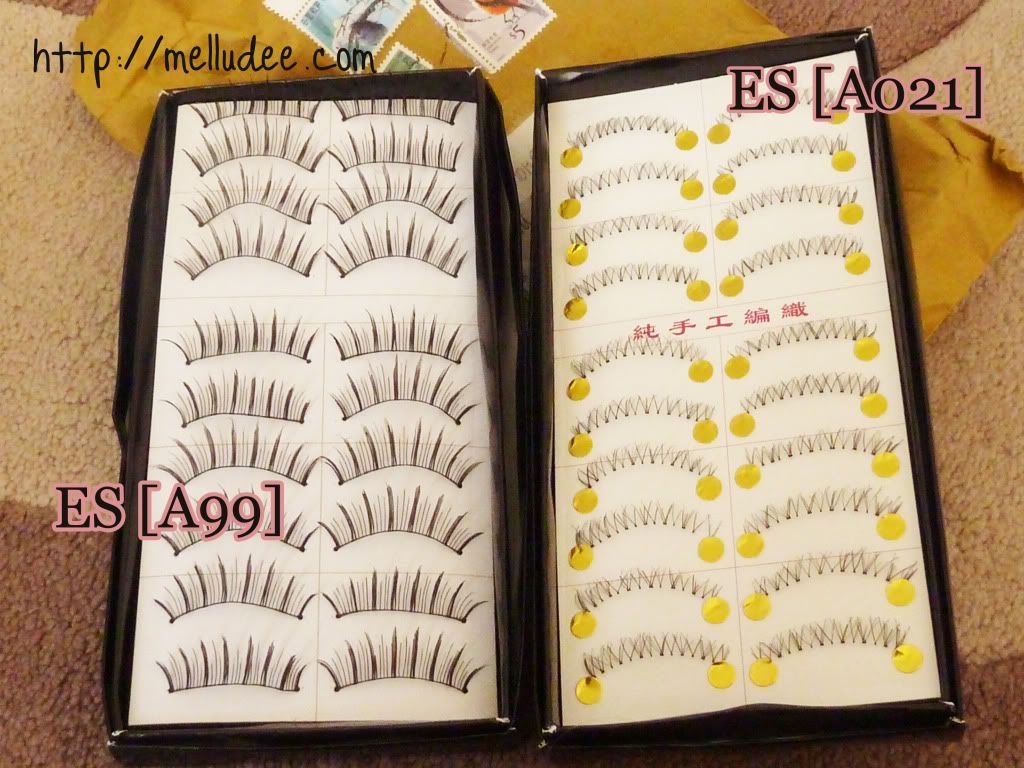 Click on the links above to go directly to the products
♥
Or any of the images to go to their site.
I
didn't have to pay
for these but they're
quite cheap
for the
amount and quality
! I just checked the
shipping costs
and the
lowest priced option
is only
$0.87
for non registered mail.
Please don't mind if you see any of the eyelashes coming off ..I kind of ran out of eyelash glue v.v
They are definitely noticeable and are perfect for enhancing the largeness of each eye. Don't you think? I really love the style of each and that the bottom lashes had an clear band so it was easier to hide.
According to the box of the eyelashes, it said it was "Made in Korea" but the site is based in Hong Kong (as stated in their name). Either way, they're awesome quality and are about the same as the ones I buy for like $5.50 in Austarlia (one pair)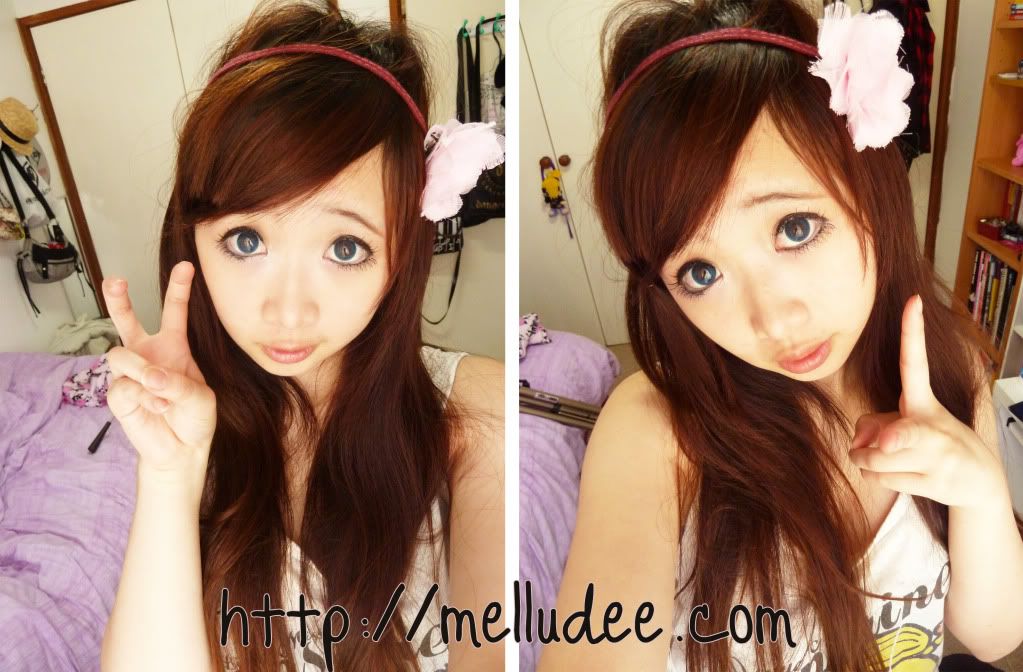 I would definitely repurchase these again once I'm finished with the box !
Rating: ♥♥♥♥♥
And because KKcenterHk has a lot of different styles and lots of brands (not only eyelashes!) I'm pretty sure I would spend a whole bunch of money there *-*!!
So you should definitely check them out and grab a few things with their low low prices!
♥ ♥ ♥
What brand of fake eyelashes do you use if you buy them? And how much do you pay for them?
Check out more photos in my album here. (Password: KKcenterHk)
Check out KKcenterHk here
Merry Christmas everyone!
I'll be doing another Christmas post tomorrow so stay tune for that ;)
Please follow and like us: