[Advertorial]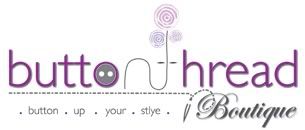 Button N Thread
is an
Australian
(Sydney) based
online boutique
that sells
unique and trendy clothes, bags and accessories for women
! They don't stock
many of the same item
, so you can be sure that
your outfit
won't clash
with your
friend at a party
! They carry
top quality
,
designer inspired fashion
that can suit a
variety of ages
. ♥ And lucky for us,
Button N Thread
is having an
awesome sale
at the moment!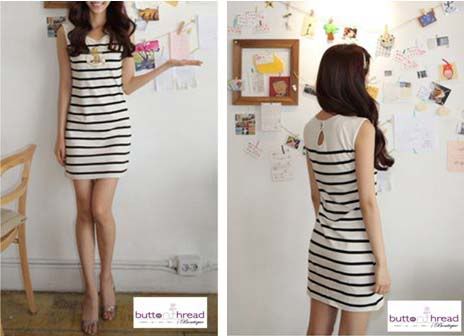 Special Offer

:
Button N Thread offers Free Shipping (any garments!), Guarantee Next Day Delivery and beautiful Gift Wrapping to all Australia customers! Button N Thread carries the latest in celebrity trends at unbeatable prices and suit sizes 6 – 12. We are also offer return and exchange of items and a surprise gift to all customers for their purchase to ensure they receive top service and great shopping experience from us in 24hours a day!
Sales starts: 1/12/2010– 31/12/2010
* * * * * * * * * * * * * * * * * * * ** * * * * * * * * *
The other day,
Tammy
,
the director from
Button N Thread
asked me to
review some of the clothes
from this
wonderful boutique.
And we ended up
discussing some possibilities for a future giveaway for you girls
!
But before
that happens
, I'd like to show you some of my picks from the
awesome boutique
. First of all, these
three dresses are absolutely love.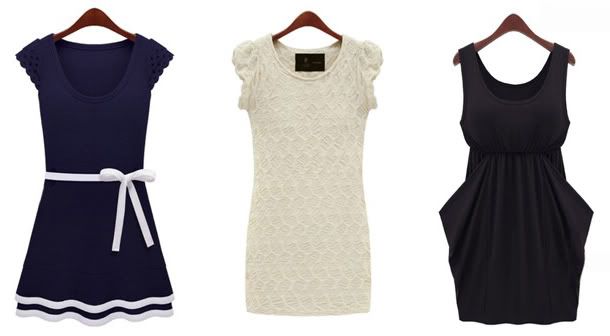 I think my
favourite
out of these three
would be the Barbie Dress
; it's so
sailor girl like
. Right? I love it. And the
ruched sleeves
on the
Pearl White
dress makes it that extra special. And
I've always loved pocket dresses
. It gives them an
extra …detail
, you know? 
♥
And here are some of the accessories that I thought were gorgeousss ;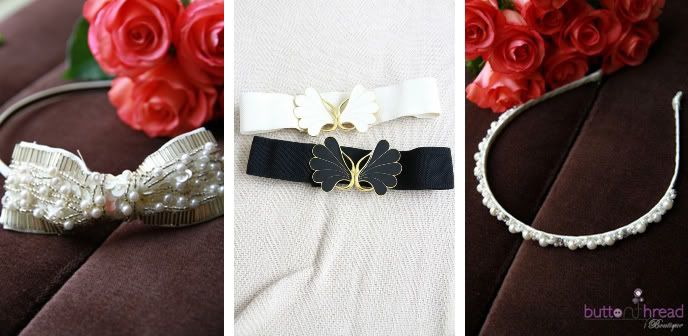 [L-R]Big Bow with Pearls and Beads ♥ Butterfly Metal Belts ♥ Pearl with Diamonds Headband
I absolutely loveeee headbands. And these two with pearls are absolutely gorgeous and they look quite elegant, no? And the metal butterflies on the belts would work perfect with a lot of my high waisted skirts !
And if you're lucky, you could be a lucky owner of something like this from this online boutique, so look out for the giveaway in about a month or so ! ♥
And check out Button N Thead Online Boutique before the sale ends!
Visit Button N Thead and tell me what your favourite items are and it just might be in the giveaway ;)
Please follow and like us: