Warning
:
Long Post + Lots of Old Photos.
After going through some old photos, I've noticed that my
style
has changed quite a lot over the years. So, after thinking, I've realised that
I'm dressing differently
for the sake of
others
.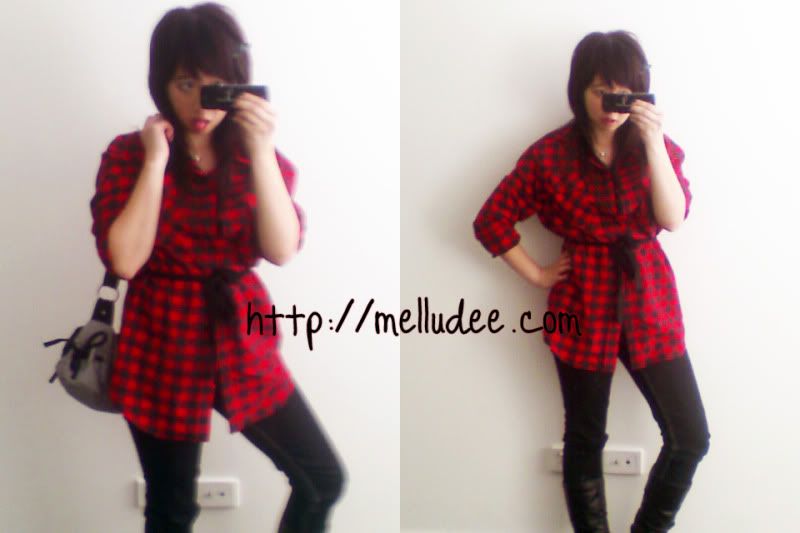 (Photo taken in Year 11 – 2008)
I've always been told that I dress too "
emo
" or I wear too much black. (
Hi Will!
)
Although I agree that
I should try add more colours in to my outfits
other than well …
red
. But it always annoyed me when people complained I looked
too emo
. I mean, I don't see a problem in wearing that kind of style? Does it matter that when I was at that age,
I wanted to try out being "emo"
? Or try wearing eye liner for the first time?
(Left: Year 10 – 2007. Everything else: Year 11 – 2008)
And that's what I'm trying to get at. In my own personal opinion; it does not matter how you dress like
at all
. (
Unless we're talking about walking in the snow in just a bikini..
)
I believe you should dress however you want, even if people call you "weird".
But, I've realised that after starting Uni, I've started dressing down a lot because I didn't want to stand out or
look different from everyone else
.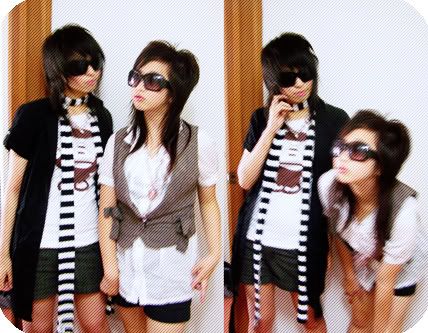 (With Linh; Year 11 – 2008    *Tam, here is your Muzza hair cut photo!*)
I know it's
easy to judge someone based on the way they dress
or the way they look. But, before judging someone, you should ask yourself if that's how you would like to be "
labelled
". Just because I wear a corset,
does not make me sad/emo
. And just because I wear bows in my head,
does not make me "tb" or "childish".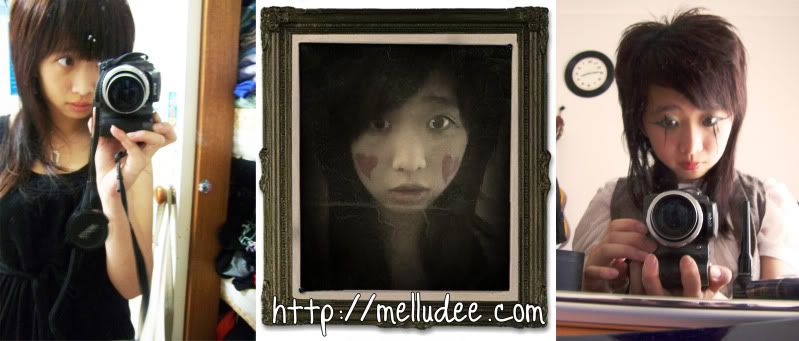 (Year 11 – 2008, Year 12 – 2009,  Year 11 – this was for a photo shoot – 2008)
However, sometimes it's really hard. When you've got your family and some of your friends telling you that "
you're dressing too emo
" or that "
no one wears bows in university
." (quoted by a family member) Your
self esteem
goes a little down, and you start to believe them. You start to believe that you can't look how you want, and that the way you want to look is
abnormal
and
that you're weird to want to look that way.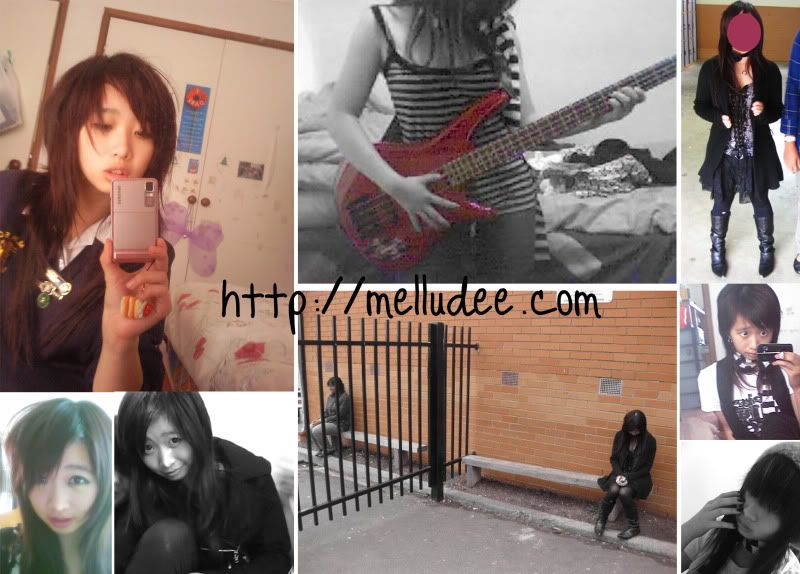 (Guitar Photo: Year 10 – 2007 ; B&W Scarf + Long Fringe: Year 11 – 2008 ; Everything else: Year 12 – 2009)
And conforming to the rest of society is fine if you find yourself happier that way. But if you don't, then don't follow it.
If you want to wear thigh high leather lace up boots, do it.
If you want to dye your hair green, then do it. (
If you're under 18, with parental permission of course
) Don't let anyone tell you who you can and can't be; because you are your own person. And no one has the right to tell you how to live your life. (
Although, this is not saying you have every right to steal or to do anything against the law!
)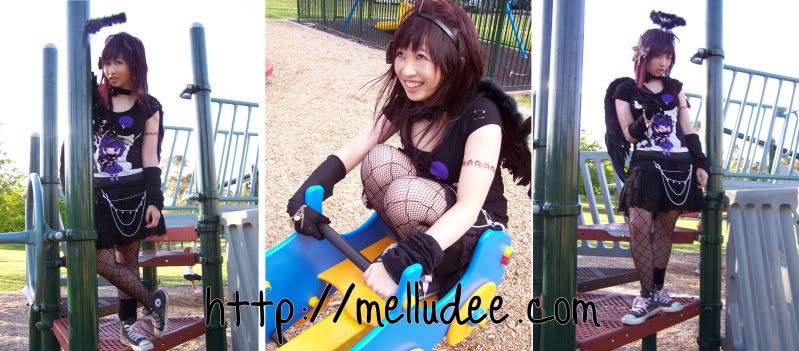 (
Year 11 – 2008 ; My Birthday Party ♥
)
The point of this blog post was to tell each reader that you
don't need to please anyone.
You are the way you are.
ALWAYS DRESS FOR YOURSELF.
I've realised this myself, and
I'm going to stop dressing the way people want me to.
In saying that, I should probably clean my cupboard :)
♥ ♥ ♥
I know this a really long post, but I wanted to get my message across.
Has anyone ever told you off for dressing / looking different?
And how did you respond with it?
Please follow and like us: