More
often than not
, people are
generally stereotyped
in to
groups
and
then judged.
I bought a blue wig the other day because I've always liked blue hair but never wanted to bleach my hair to get it to something this bright. And, it's kind of fun to put on a wig and just be different for the moment.
But, when you do things like this ...you get stereotyped and judged.
"She has blue hair. She must be some sort of goth or freak or just weird"
And, I don't understand why people must feel the need to stereotype people based on the way they dress or the way they look. How is that even fair? It's like when people say "You're Asian, so you have to be smart and study Medicine or Law". And this is wrong. Because I believe that we're all people and even if we have different opinions on fashion and looks and what not; you should keep it to yourself.
Because, why does your opinion even matter? If I've chosen to look or dress a certain way; I will. If I want to wear stockings that are bright or have weird patterns – I will. By dying my hair or wearing an unnatural coloured wig, I am not trying to get attention or trying to "rebel". I just like doing it.
People have to realize that everyone is different.
And that by stereotyping us in to groups, they're just making themselves seem unapproachable. I mean, are you really going to want to become best friends with someone who judges everything and everyone? No. You're going to say and do things carefully around them so that they won't stereotype you.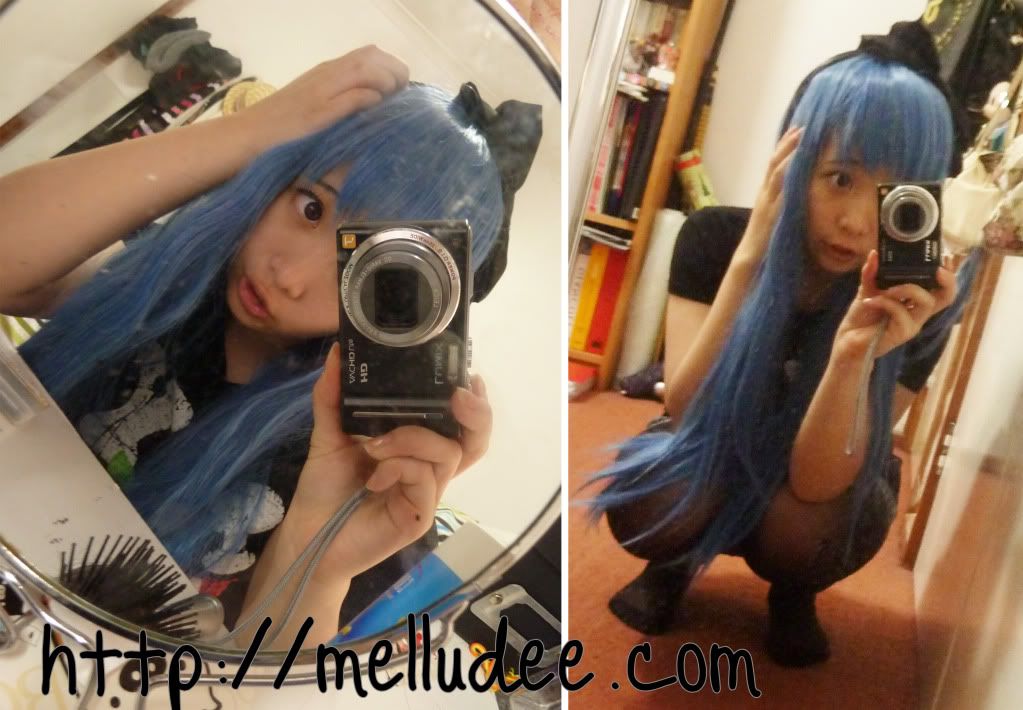 I try to treat everyone equally until I know them personally. If he wants to look like a she; then I'm not going to treat him any differently if he's a nice guy. I hate people who are mean to others just because of they way they look.
So, everyone, before you stereotype or judge someone – just think, what if they did that to you? What if having black hair was considered weird and everybody thought you were a freak because of it?
♥ ♥ ♥
" So in everything, do to others what you would have them do to you, for this sums up the Law and the Prophets. " ~
Matthew 7:12
Have you ever been stereotyped? And how did you deal with it ?
If you don't like something, it's fine. Just don't hurt others because of it.
Please follow and like us: