Sorry for
the really late post
, if you've
been following
my twitter
, you'll know that I was up till about
~5am
finishing my
Japanese essay
and etc. But anyways, I
was going to do a present post but then I realised I

haven't actually taken a photo of my presents

yet
:( So here's
Birthday Celebration 4
, with my
high school friends
!

Some of my
closest high school girl friends
came to my house on
October 9th
(
the day before my birthday
) to
celebrate
it with me ! And like
all our meetups
,
we always eat
and
eat
and
eat for
agessss
. My mum and
I cooked a whole lot of
Malaysian/Singaporean
food that day
(
but my pictures are blurry a bit
) and yes. We ate
till we we were so full
! So we started taking
lots and lots of photos
:) And
luckily
, it was such a
nice and warm sunny day
!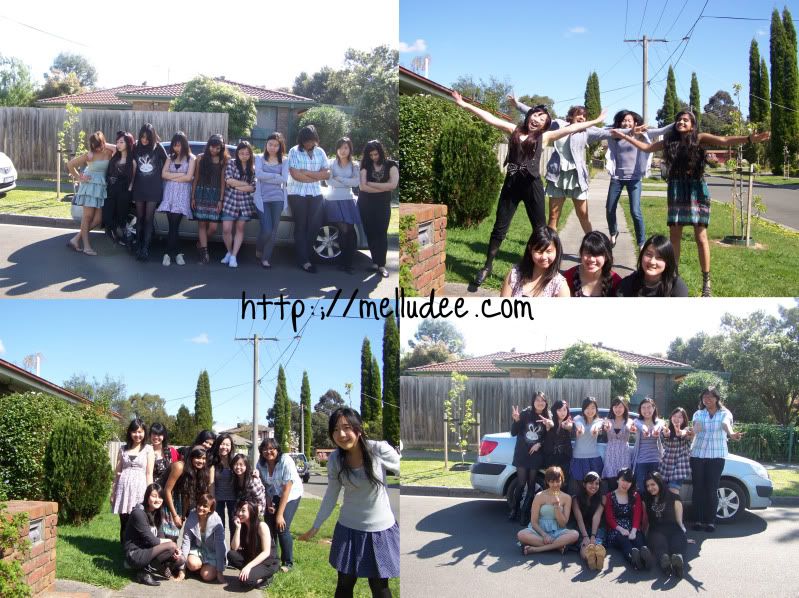 We had fun
taking lots of timer pictures
of ourselves! Anyways, as you can see
I'm wearing harem pants
–
high waisted style
. I think now it would've been a
better idea
not
to wear the vest
with it as
I realised it hid my waist
, hence making well …
the harem pants lose thei
r "
supposed fat look
" to .."
actual fat look
":(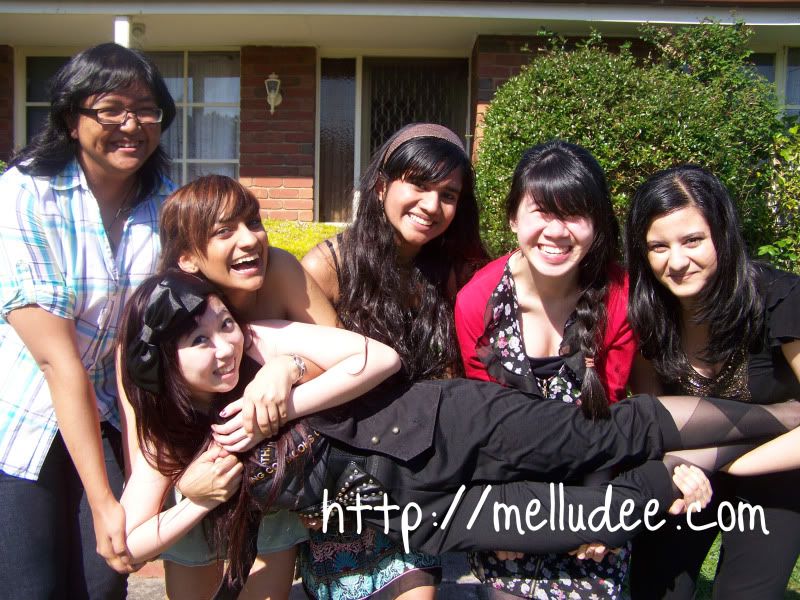 But yeah,
it was really really fun being able to see everyone again
! I haven't
met up with them all
properly
in awhile and
seeing them all again
brought back many
ancient memories of high school
! ♥ I'm always too
busy
with
Uni work
or
other crap to see them very often
, and it made
me soooo happy
that all of them could make it !
Even though some of them had their exams starting the week following.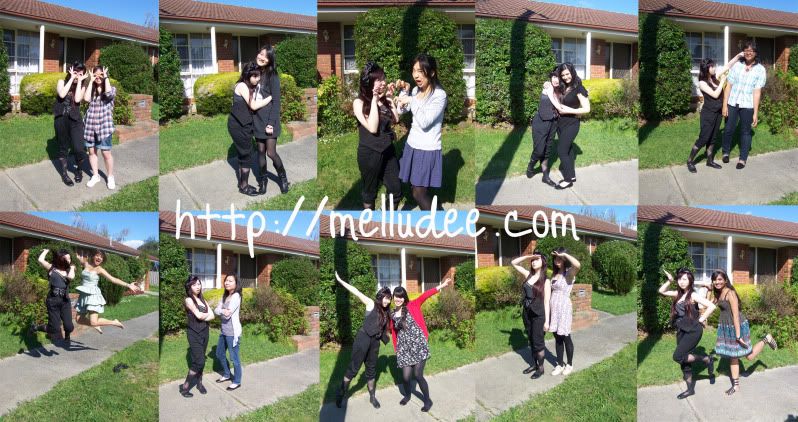 From Left to Right / Up to Down
YihRue (Biomed/Science), Winnie(Law/Commerce), Irene(Arts/Law), Richa(Commerce), Lynn(Engineering), Bhav(Paramedic/Nursing), Sheryl(Biomed), Rachel(Commerce), Tienyi(Arts/Law) and Shireen(Biomed) ♥
I love taking crazy photos. It's much better than doing a " normal smile" – because these ones will bring back heaps and heaps of memories when you look back on them in years to come!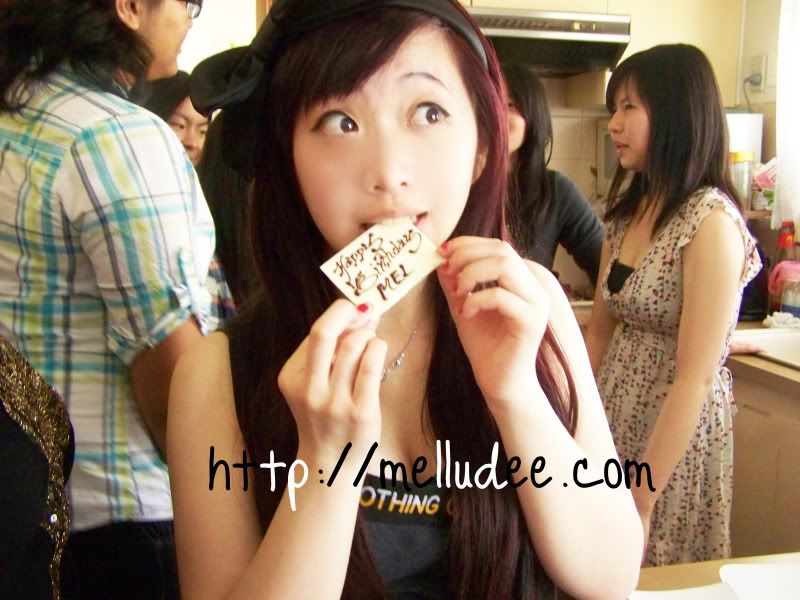 I was super ecstatic and happy that day ♥ ! I love being around the girls that understand my addiction with photos and food and well, who understand me !Thanks for the awesome day guys :)
What do you and your group of friends like doing together?
Btw. Thanks for all the responses on my vlog in my previous post ! I ..didn't know I had an accent but I guess you guys are from different countries so it makes sense ^-^? And yeah, the only language I know fluently is English. I can also converse in Japanese but …not like a native speaker! :)
Please follow and like us: