As some of you would already know,
I'm having
more than one party
to celebrate
my
19th birthday
. Mainly because having
one LARGE party
is a bit
too hard
for me and it
doesn't always work out well
. On the
1st October (Friday)
I had my 
second birthday party
(my real birthday is NEXT week – 10th October)
with some
University friends
♥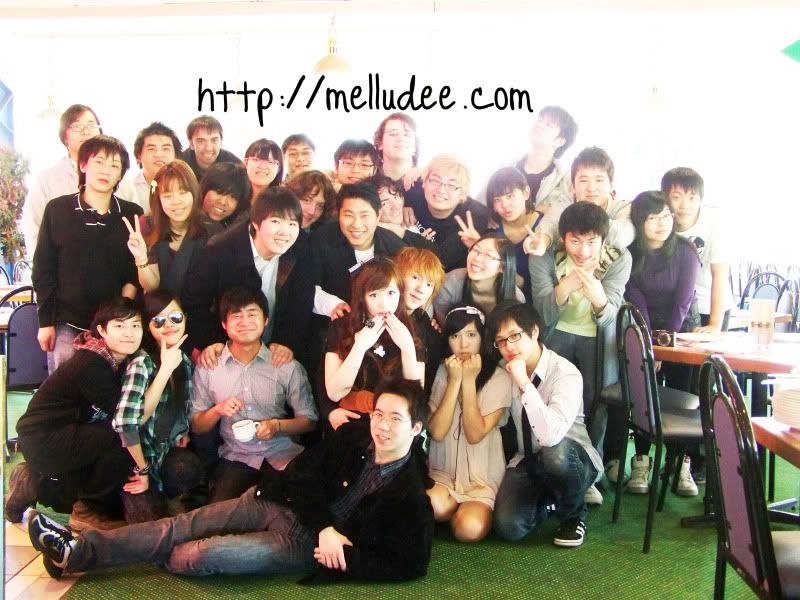 There was only 8 girls out of the 30 people that came :)
The day started off at Food Star: All You Can Eat Buffet restaurant. The food quality wasn't as good as my previous post (China Bar) but when you have good company, the food quality doesn't even matter! :) So we were the largest group (30 people) and we made the most noise ..and ate the most food (?)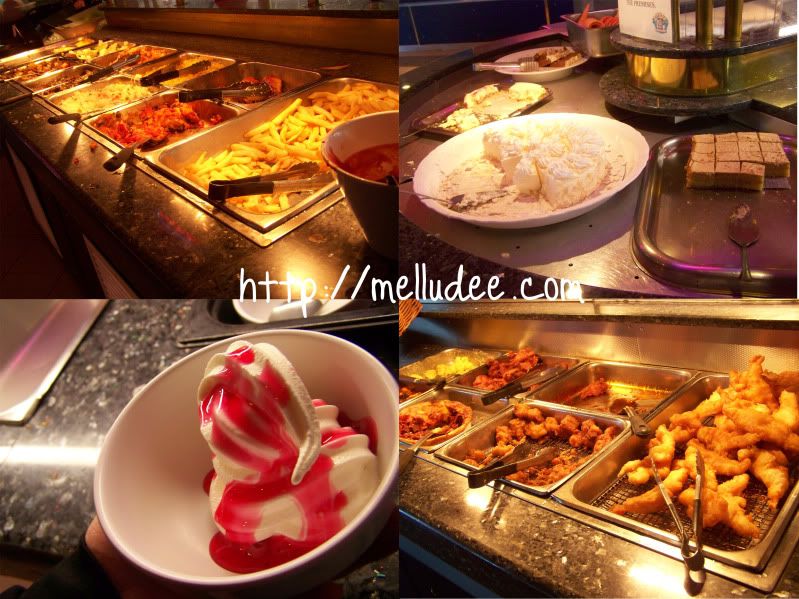 Some of the food that was present ; self serve ice cream ! :D
As usual, I can never eat a lot at my own birthday party (I think it's because I think I should be doing something rather than sitting by myself and eating(?)); and hence I spent the time taking photos with some of the awesome people that came to the party ! ♥ I have some pretty awesome friends :3
With May ; Wen, Xin and I attacking Tien ; Andrew doing his signature move (Y)
As you can see, I had fun takinglots of random photos with my awesome friends :B ! Oh, and well – disturbing them while they were still eating xD ! But I'm sure they don't mind ….right ;) But yeah, It's unfortunate that I didn't get to take photos with every single person that day – but I'm still cherishing each one I did take :)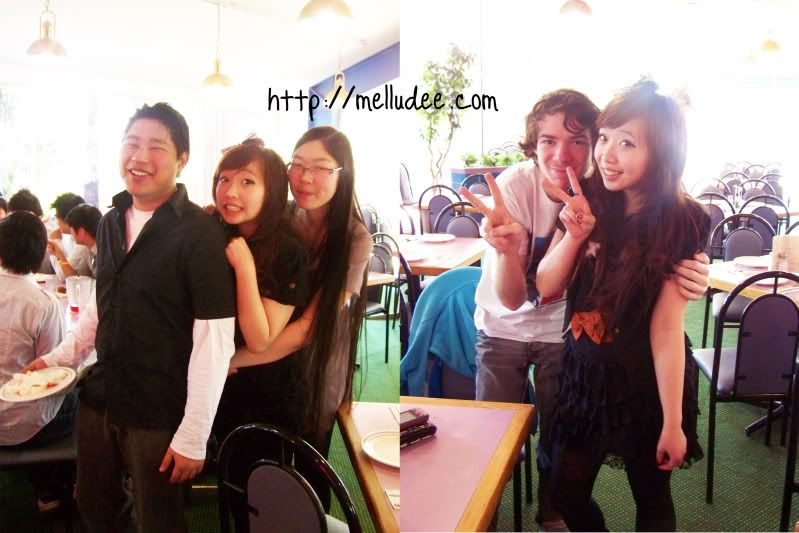 Wen and I stopping Jonhsan from eating ; Kayne and I :3
Sometime during the course of everyone eating and taking photos; the Happy Birthday song started playing over the speakers and I was brought out a cake. As you can see in the photo below, I was really embarrassed and was well …turning quite red. *-* Everyone (and I mean all the really loud guys) started singing really really loudly.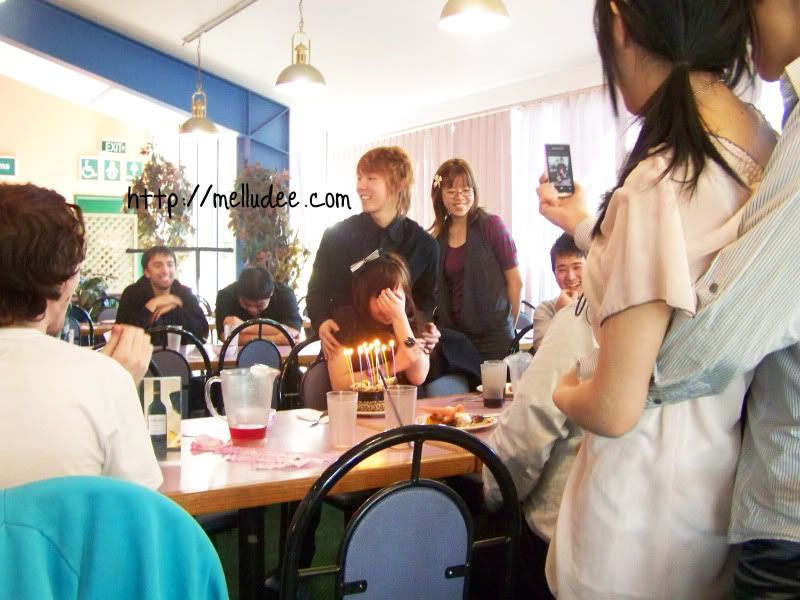 I am covering my face in embarrassment as everyone is looking at me ;A;
A lot of people captured some pretty disgusting photos of me as I was blushing and getting really embarrassed – but it's okay xD ! The rest of the time spent at the restaurant was used on figuring out how to cut the cake up between 30 people – and then finding out we couldn't finish the cake because the majority of people didn't want cake. Or were too full from whatever else they had eaten before hand ! :( And then itt was closing time and we were kicked out sort of.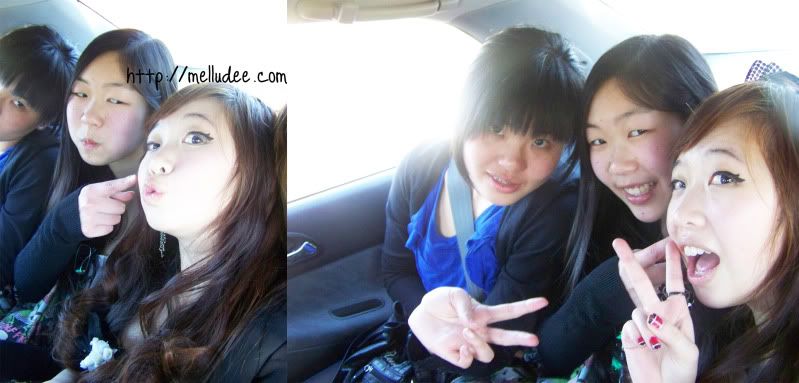 Camwhoring in the car with Linda and Wen :3
The majority of us then left to Knox Shopping Centre (which is just across the road). Most of the people walked there but because I had heels on and Vu had some bags to carry (for me). A few of us jumped in to Lin's car and he …sped really dangerously (not really) towards the shopping centre. :D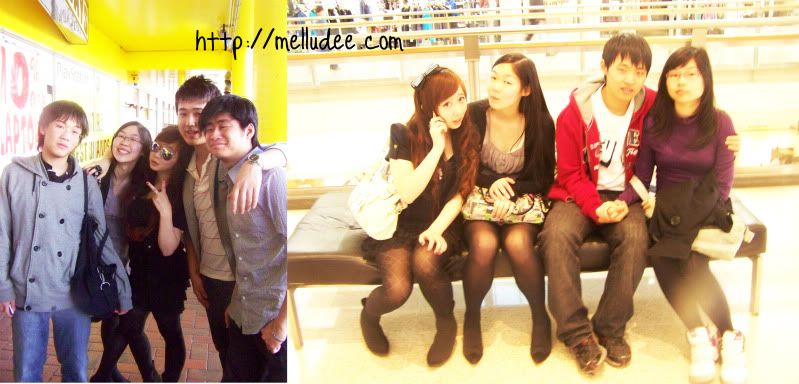 Jams, Wen, Lin, Will and I (ft. Will's glasses) ; With Wen, Hei and Xin :D
The group pretty much split up in Knox to do their own things; and I was left with a few of my awesome friends to muck around. We played some games at the arcade, shopped around, took some funny videos, laughed at some language books, won some gashapons and took heaps of photos :)
I had a lot of fun with everyone – but none of it would've been possible if it wasn't for one very special person. Vu. He was with me for the entire day, holding my bags, helping me take photos, winning me stuff, feeding me food and etc. He made the day possible :)And if you've added me on facebook already, you've seen how much he's doing for my present(s) ;) ! ♥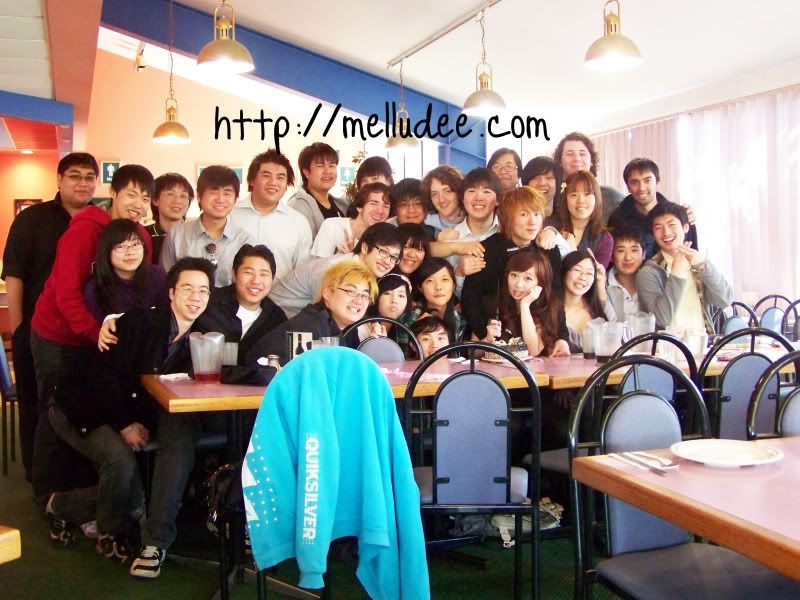 Thank you: Vu, Wen, Xin, Kim, Linda, Alan, Kyra, Lin, Celine, Hei, Khanat, Arthur, James, Will, Jonhsan, Tien, Henry, Kayne, Jeremy, Lawrence, May, Eamon, Leon, Andrew, Mark, Martin, Leo, Jimmy and Evan ♥
But of course, every single person who came made my day special. And so far, this has been one of the best birthdays I've ever had ! And it's not even my birthday yet!! ♥
I got really embarrassed, and couldn't even say a speech at my own birthday.
What's the best birthday you've had so far?
I'm still up for webcamming with everyone ..as soon as I find a date that we're all free! :D
Please follow and like us: